About Torrance Real Estate & Homes
See the newest listings of homes for sale in Torrance below. Torrance is one of the most livable cities of the South Bay, and among the most affordable as well. The largely suburban city includes condos and townhomes ranging in price from $500,000 to just over $1,000,000. Single-family homes in Torrance generally range in price from $700,000-$2,000,000; the median price only recently exceeded $1,000,000. Read more about Torrance's diverse neighborhoods below, or see homes for sale in each area using the menu on the right. We are your Torrance expert realtors, and have much more information about living in Torrance, schools, parks, events and more, just below the listings. When you're ready to look, buy or sell, contact us! We are here to help you!
Torrance Active Listings
June 5, 2023
About Torrance Real Estate and Neighborhoods
Torrance is the eighth-largest city in Los Angeles County, California, with a population of nearly 150,000. It is by far the largest city in the South Bay region, and among the larger towns with a coastline in California. Torrance was named for local developer Jared Sidney Torrance when founded in 1921, and now neighbors Redondo Beach, Palos Verdes, Rolling Hills, Gardena and Carson.
Torrance is a quintessential Southern California suburban community, powered by a mix of heavy industry, corporate headquarters and office parks. Torrance is also home to Del Amo Fashion Center, one of the largest shopping malls in the United States. Weather features mild, sunny and pleasant conditions much of the year, with mildly wet winters. Sea breezes keep temperatures mild in summer, due to Torrance's proximity to the ocean.
Residents love Torrance due to award-winning schools, top-notch amenities, stable business environment, convenient commuter location and proximity to beaches. It is a highly desirable place to live for families with kids, retired people and beach lovers. Residents tend to feel secure due to low violent crime rates and a sizable local police department. Banks, healthcare, postal services, public library, fire department, public transportation, hospitals are conveniently located throughout the city.
There are 30 parks in Torrance, within neighborhoods, up in the hilly areas near Palos Verdes, and along the beachfront. Torrance features a lively arts and entertainment community, including Torrance Arts & Cultural Center, Torrance Civic Chorale, Torrance Art Museum and more. Torrance's downtown has historic and charming buildings.
Due to its great size and long history, Torrance features a multitude of neighborhoods and regions. For real estate purposes, these neighborhoods are grouped into the following regions:
Torrance CA Schools
The quality of community schools can be a crucial factor when buying a new home, whether for your own family's use of the schools, or for the underlying property value that comes from having quality schools. This is an area where Torrance exceeds among Southern California cities. The quality of neighborhood schools is an asset for all residents.
Torrance Unified School District (TUSD) was established in 1947. The purpose of TUSD is to provide high-quality education and develop lifelong learning skills in students. 22,490 students are enrolled with a 95% graduation rate. The student-teacher student ratio is 25:1. The district currently has 36 schools in total. Among them are an alternative high school and three adult-school campuses. Torrance's primary and high schools got merged under one district in 1948.
Torrance has 17 elementary schools (grades K-5). On average 600 students are enrolled in these schools. Among the top-rated elementary schools are:
Anza Elementary School,
Seaside Elementary School,
Walteria Elementary School and
Arlington Elementary School.
Torrance has 8 middle schools for (grades 6-8). Schools with high academic performance are:
Jefferson Middle School,
Bert M. Lynn Middle School,
Edward J. Richardson Middle School,
Calle Mayor Middle School, and
Philip Magruder Middle School.
Torrance has 4 high schools (grades 9-12), including:
South High School,
West High School,
North High School and
Torrance High School.
El Camino College is a two-year public community college located in Torrance, serving over 24,000 students. It offers 2,500 classes in 85 programs, including vocational, undergraduate, and honors courses.
Torrance is also near to Cal State Dominguez Hills, located in Carson, which serves 16,000 undergraduates.

Torrance CA Parks and Beaches
There are 30 well-maintained parks in Torrance with fun activities for families. The Torrance Parks Service Department maintains the city parks, trees, irrigation system and game courts.
Columbia Park is a 450-acre long metropolitan park in Torrance, in south Los Angeles County. It has a jogging track, walking paths, gazebos and picnic facilities, baseball field, soccer field and both bocce ball and horseshoe courts, among its many offerings.
Charles Wilson Park is a much-loved place for sports and leisure activities in Torrance. There are abundant amenities for kids and adults, including a gymnasium, baseball and soccer fields, picnic spots, volleyball court, indoor sports, barbecues, treehouse, roller hockey rink, batting cages, outdoor amphitheater, and more. Annual community events such as Halloween Carnival and Arts & Craft exhibition are hosted here. The Torrance Certified Farmers' Market operates at Charles Wilson Park every Tuesday and Saturday from 8:00am to 1:00pm.
Los Arboles "Rocketship" Park offers a scenic view of the entire city. It has a rocket-shaped climbing structure, swings, picnic spots and slides. Kids enjoy playing like they are astronauts traveling to outer space.
The Torrance Plunge is a public pool that has served the public since 1956, offering lap swimming, recreational swimming and both instructional programs and swim teams.
Sometimes overlooked, Torrance is home to stunning sandy beaches. Torrance Beach, owned and operated by Los Angeles County, is an uncrowded, 1.5-mile-long, wide beach at the foot of cliffs and with views of the rocky Palos Verdes Peninsula. The beach runs from Miramar Park at the north edge down to Malaga Cove at the south end. The southernmost portion is colloquially known as "RAT Beach" (for "right after Torrance"). Water sports include swimming, surfing, free-diving, and scuba diving, while many locals just enjoy running, walking, bike riding, playing volleyball, and relaxing at the beach.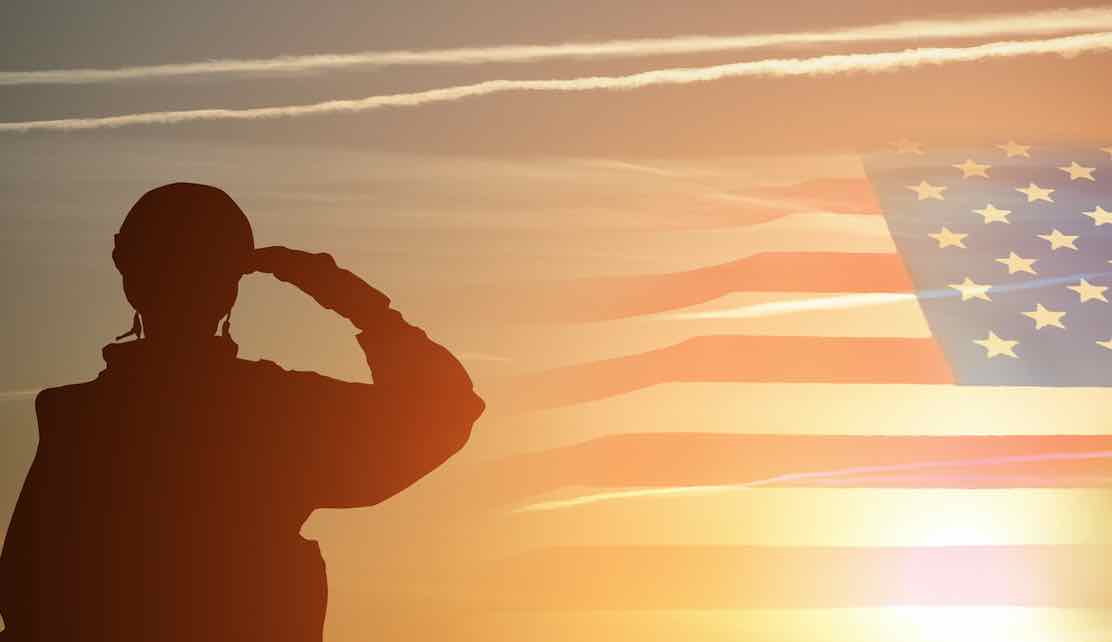 Torrance Community Events
Some of the regular and popular community events celebrated in Torrance are as follows:
Armed Forces Day Parade
Each May, Torrance hosts an community-wide Armed Forces Day Parade, to honor current and past members of our military forces with patriotic spirit. It is the country's longest-running parade, running more than 60 years, and with about 60,000 attendees annually.
Cherry Blossom Festival
This free event in early Spring each year is organized by the Torrance Craftsman's Guild and features of multicultural performances and demonstrations representing cultures from all around the world. Artists and craftmakers are invited to display and sell their work, while a tantalizing mix of foods are offered from food truck and booths.
Halloween Carnival
This is a family-friendly event organized at Wilson Park. Costume contest, music, dancing, craft, games, buffet dinner, pumpkin painting makes it fun, exciting, and memorable to attend.
Coastal Cleanup Day
Each September, residents are asked to come out to help protect the ocean and keep the neighborhood healthy. The citizens of Torrance volunteer their time to help reduce waste and clean trash on the shoreline, neighboring parks and streets.
Turkey Trot
Each Thanksgiving morning, the City of Torrance Community Services Department organizes the Annual Harry Sutter Memorial Turkey Trot Fun Run.
The three-mile "fun run" takes place by the Torrance airport, Zamperini Field. After the fun run, there are special prize drawings, and all participants get a commemorative Turkey Trot T-shirt. After the race, runners have been known to have just a little more turkey and pie than everyone else!
Tournament of Roses Parade
This iconic event is held every year on January 1st in Pasadena. Though the event does not take place in Torrance, the city of Torrance is one of the longest-running sponsors of a Rose Parade float, with over 65 years of participation and 13 first prizes, among many other awards. It is thrilling to watch musical bands marching and grand floats covered in flowers.
Torrance Real Estate Agents
We are local and focused Torrance real estate agents!
We are expert realtors for Torrance and the surrounding area because this is where we live, the area we know best.
When you are looking to buy or sell a home in Torrance, you will do best working with a local agent and local expert. That's us!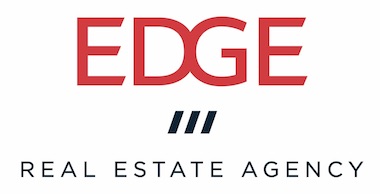 Our top local agent, Ken Ryu, has lived most of his life right in Torrance. Our whole team at Edge Real Estate Agency has experience in Torrance, and we are expert South Bay real estate brokers.
You can reach out to us with confidence. We promise the most knowledgeable team and a highly personalized experience with a local Torrance expert.
Whether you are new to the South Bay or have lived here a long time, you'll appreciate the value we can bring you to your South Bay real estate experience. We customize our approach to meet each of our clients' individual needs and timing.
Please get in touch today! We'll show you what we can do!
Contact Torrance Real Estate Experts at Edge