'Wings of Freedom' Fly Through South Bay
Posted by Dave Fratello on Sunday, April 24, 2016 at 9:12 AM
By Dave Fratello / April 24, 2016
Comment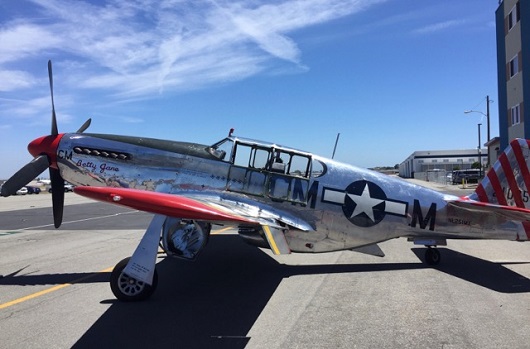 One weekend each year, South Bay residents have a chance to see vintage World War II airplanes up close.
A lucky few can even go up for a flight in the old bombers!
It's the annual "Wings of Freedom" tour sponsored by the Collings Foundation. This weekend, the tour has stopped by Zamperini Field, the general-aviation airport in Torrance, as it does each year.
If you're outdoors and hear the unfamiliar buzz of a twin-engine B-25 "Mitchell" bomber overhead, don't worry: You're not stuck in a time warp. It's just a rare chance to see one of these workhorse warplanes in action.
Dropping in on the "Wings of Freedom" exhibit is easy – there are 4 planes on display this weekend, and you can simply walk by, and through, the planes at your own pace.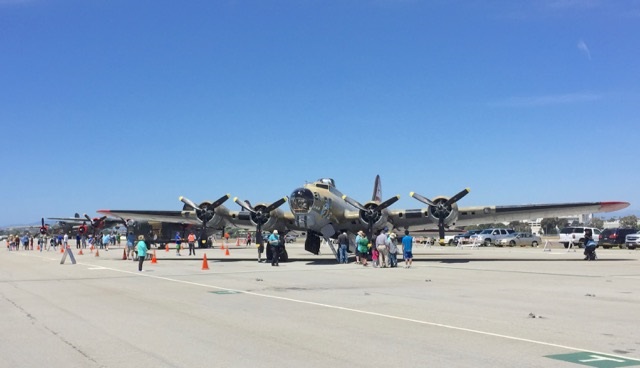 Be warned: It's a tight fit to walk through the B-24 "Liberator" or the enormous B-17 "Flying Fortress," but you will instantly get a feeling for what our boys needed to do in combat situations during the war. See the cockpits, bomb bays and multiple gunners' positions, and you might imagine yourself in the skies, under fire, just trying to get through a mission and dreaming of home.
Walkthrough tours continue all weekend plus Monday, April 25, 9:00AM-5:00PM. Adults are $12 and kids $6.
Book a once-in-a-lifetime, 30-minute flight on board one of the vintage bombers for $450 per person.
Zamperini Field is located at 3315 Airport Drive, Torrance, CA, 90505.