Wilderness in the South Bay
Posted by Dave Fratello on Tuesday, January 10, 2012 at 4:31 PM
By Dave Fratello / January 10, 2012
Comment
Beautiful beaches, harbors, towns...
The South Bay has all kinds of amazing attractions, but for those of us who live here we still need to get away from it all sometimes. For your consideration, here are a few great spots to enjoy some wilderness, right here in the South Bay: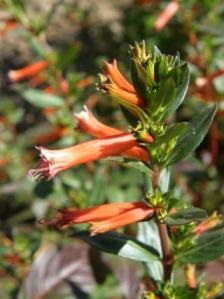 South Coast Botanic Garden: The well-tended gardens here are beautiful, of course, but if you keep walking a little further down the hill, you'll find some lovely and untamed wooded areas.
If you need extra solitude, head down on weekday mornings - you're almost certain to have the place to yourself.
Admission is $8 for adults, $6 for seniors, and $3 for kids ages 5 to 12 - but Tuesdays are free.
26300 Crenshaw Boulevard, Palos Verdes Peninsula.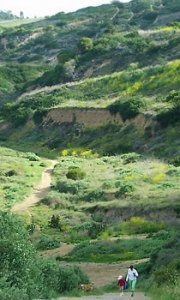 Portuguese Bend Reserve: Want some gorgeous scenery among majestic rolling hills?
The Portuguese Bend Reserve is your place. It's a great place for a walk, and for seeing wildlife and native plants in their natural habitat.
It's part the Palos Verdes Peninsula Land Conservancy's extensive range of preserves on the peninusla (see a .pdf map here).
To get to Portuguese Bend, enter near Del Cerro Park at the end of Crenshaw Boulevard (nearest cross street is Burrell Lane). Rancho Palos Verdes.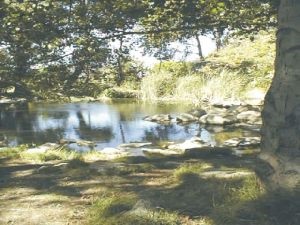 Hopkins Wilderness Park [.pdf]: Wilderness- it's right there in the name!
This little park sits right in the middle of Redondo Beach and you might have driven right by it on Camino Real.
But once you get through the gates, you could just as easily be in a forest somewhere. With a bubbling stream, two ponds, and plenty of trees, it's a kid's wonderland.
Bring a quarter for the fish food dispenser so you can feed the fish.
1102 Camino Real, Redondo Beach.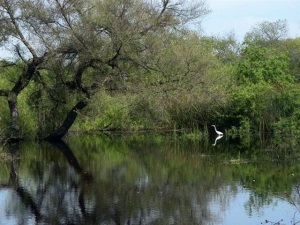 Madrona Marsh Preserve: This little preserve calls itself "an island of wilderness in the city" and it's a pretty amazing place, considering it's right near one of the biggest malls in the country.
The preserve is one of the last remaining vernal marshes in the country. A very helpful visitors' center gives you good info on all of the wildlife and native plants to look out for. Cool events include occasional night hikes from 8 to 10 pm.
3201 Plaza Del Amo, Torrance.
Happy hiking!