Water Polo Club Makes a Splash in the South Bay
Posted by Dave Fratello on Saturday, May 9, 2015 at 9:07 AM
By Dave Fratello / May 9, 2015
Comment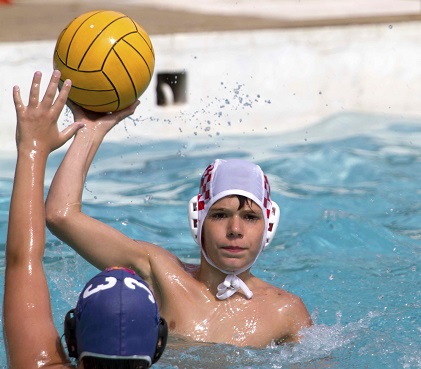 Does your kid want to make a splash - literally - in a popular water sport? The Manhattan-Beach-based Trojan Water Polo Club aims to help each player become the best they can be, whether they're just beginning or playing at internationally competitive levels.

"It's not just for the elite guys; it's not just for the beginners. It's a wide mix," says Erik Healy, the club's director and founder.

The club practices at Mira Costa High School and Redondo Union High School and is open to all ages with teams forming for each age group. It serves Manhattan Beach, Hermosa Beach, Redondo Beach, Torrance, and Palos Verdes.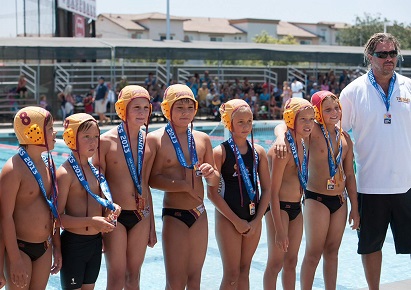 Having a great coach is key to trying out a new sport, says Healy, who leads a staff of 12 coaches with a wide range of experiences, including NCAA champions, national team players, and Olympians. Healy, a Manhattan Beach native, was the co-captain of USC's 2003 NCAA National Championship water polo team. His brother Nik, who was another member of that national championship team, is also on the coaching staff.

Kids as young as age 7 start with "Splashball" - "a scaled-back version of water polo with an emphasis on fun," according to Healy. Beyond Splashball, the club's teams include:
Co-Ed 10 & Under,
Boys 12 & Under,
Girls 12 & Under,
Boys 14 & Under,
Girls 14 & Under,
Boys 16 & Under,
Girls 16 & Under,
Boys 18 & Under, and
Girls 18 & Under.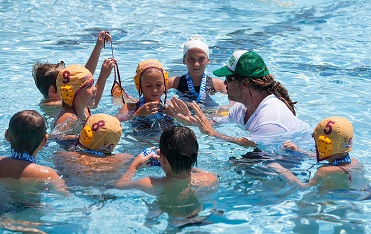 Healy says he understands that today's kids have many different extracurricular commitments, from sports to music to academic, which is why the Trojan program is flexible.
There's a two-week free trial period; if a player decides to join, they pay a quarterly fee of $450 that gets a player in the water for up to 8 hours per week. The only prerequisite to signing up is that you must first register with USA Water Polo.

The club recently boasted medalists in the 2014 National Junior Olympics, four National Junior Olympic All-Americans, and nine 2013-2014 Academic All-American recipients.
Older club members also participated in a trip to Montenegro, Croatia, for training and competition.

Healy adds that the club provides all of the equipment - potential players only need a swim suit and a pair of goggles. "With the crazy schedules kids have, they can just come when they're finished with their orchestra and baseball or whatever," adds Healy. "We welcome kids joining at any time."
You can easily contact the Trojan Water Polo Club online through their website.