Visit the Point Vicente Lighthouse
Posted by Dave Fratello on Monday, December 22, 2014 at 9:12 AM
By Dave Fratello / December 22, 2014
Comment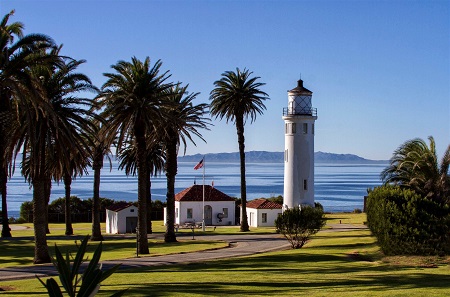 It's one of the most-photographed icons of Palos Verdes and the whole South Bay: The Point Vicente Lighthouse.
You've seen it, but did you know you can visit, and even go up to the top?
The trick is to watch your calendar closely. The lighthouse opens up just once a month for a few hours.
The second Saturday of each month is your tour opportunity, from 10:00am to 3:00pm.
There is one exception: In March, the tour date switches to the first Saturday, aligned with the city's "Whale of a Day" celebration.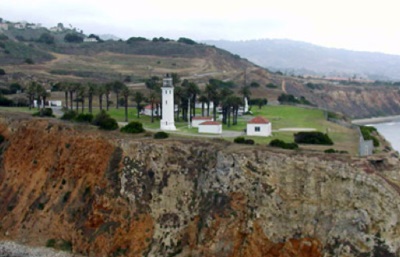 So what's it like to visit the lighthouse?
On a recent visit, we found it to be a very low-key affair. Crowds were minimal. Youthful Coast Guard trainees provided most of the security onsite, as it were, helping to steer tourists to the lighthouse steps and visitors' center, but away from the rest of the grounds.
The views from the site are, as expected, lovely, running all the way east toward San Pedro, south to Catalina and all the way to the west and north, toward Malibu.
Climbing up the lighthouse tower, you get a sense of its age. The lighthouse was first made operational in 1926, although its equipment has been upgraded along the way, and the building, of course, maintained. The metal stairs are small and narrow.
Our first surprise was that the tower isn't all that tall. Coming in at just 67 feet above the ground below, the lighthouse is relatively quick to scale, once you get to the steps. (Monitors prevent too many people from being on the stairs or landings at one time.)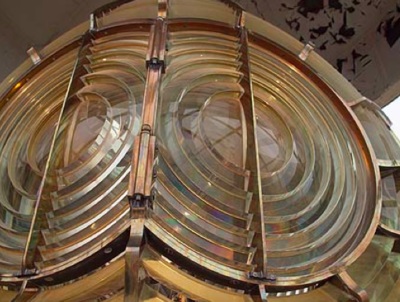 Up at the top, you can see the views in all directions, and get a great perspective on the lighthouse grounds as well. The payoff for going all the way is the chance to see the original Fresnel lens up at the top, still broadcasting light from the same spot nearly 90 years on. At night, it spins and the lighthouse shines its beacon every 20 seconds.
Rated at 437,000 candlepower, the light can be seen for up to 20 miles out at sea.
The on-site visitors' center includes a small maritime museum with more examples of lighthouse equipment and some local history. Plan to spend 15-20 minutes there to get the whole experience.
Small children (under 7) are not permitted in the tower, so prepare any little ones you are bringing for the chance that they won't be able to go up. And pets will have to stay entirely outside the gates of the lighthouse grounds.
Point Vicente Lighthouse is located at 31550 Palos Verdes Drive West in Rancho Palos Verdes, California, just south of Hawthorne Blvd. and a short walk along the trails from Terranea, which is located to the east. There is a recorded information line at (310) 541-0334.