South Coast Botanic Garden of Torrance
Posted by Dave Fratello on Thursday, September 29, 2011 at 10:10 AM
By Dave Fratello / September 29, 2011
Comment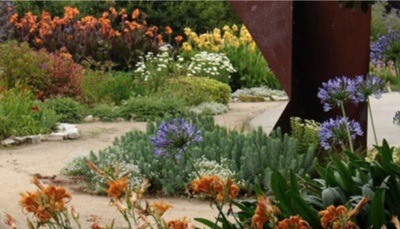 Wondering why the South Coast Botanic Garden is called the "Jewel of the Peninsula"?
Once you step inside the gates, you won't even need to ask. The 87-acre South Coast Botanic Garden is home to more than 2,500 different species of plants from as far away as Australia, the Mediterranean, and southern Africa.
About 100 trees and shrubs are rare mature specimens that are infrequently seen elsewhere. Popular features within the garden include include a small lake, Mediterranean garden, rose garden, water-wise garden, cactus garden, children's garden, fuchsia and dahlia gardens, herb garden, and Japanese garden.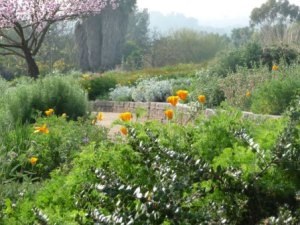 But if you keep exploring beyond the carefully-tended gardens you'll find more acres of natural wilderness, perfect for a day hike. On weekends, a tram tour is available for $4/person.
-- Fun fact: The South Coast Botanic Garden is one of the first botanical gardens in the world to be built over a sanitary landfill --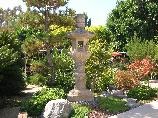 On any given day you'll see just about every color in bloom.
You're also likely to spot an array of birds, bugs, and fungi. When you consider that admission is free for kids ages 4 and under, this is just about the best deal in the South Bay for your littlest nature-lover.
The garden is host to a variety of events throughout the year, including family picnic days, gardening courses, club meetings, and shows and sales. Coming up this weekend is the garden's annual plant sale (Saturday, Oct. 1, from 9 am to 4 pm). The gardens are open 364 days per year (closed on Christmas Day) from 9 am until 5 pm. Admission (cash-only) is $8 per adult, $6 per senior or students with ID, $3 for children ages 5 to 12, and free for children 4 and under.
The third Tuesday of each month is free.
Members receive free admission, with annual membership fees beginning at $30 per year ($25 for seniors).
South Coast Botanic Garden, 26300 Crenshaw Boulevard, Palos Verdes Peninsula. Phone (310) 544-1948.