Rock & Brews: Craft Beer and a Rockin' Fun Vibe!
Posted by Dave Fratello on Wednesday, August 12, 2015 at 2:35 PM
By Dave Fratello / August 12, 2015
Comment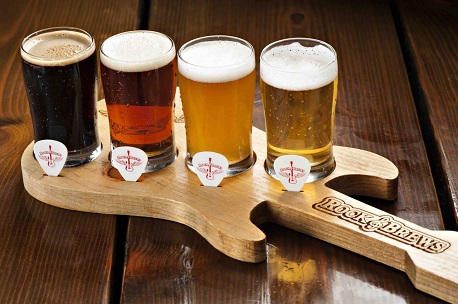 Wanna play in a land inspired by The Beatles' "Yellow Submarine," or at least let the kids get down with the song's legendary hallmarks?! Or, how about a craft brew to go with some solid tunes and solid food?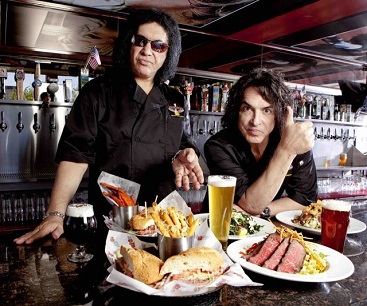 For sure, there's no end to the fun that can be had at Rock & Brews in south Redondo Beach, especially when you consider that rock icons Gene Simmons and Paul Stanley (pictured) are behind the relatively new entry into concept dining.
The RB site, located in a family-friendly community near the ocean, opened in May 2013 and continues to draw locals and travelers to its 5,400-square-feet of casual American cuisine, broad selection of craft beers, and full bar. It probably doesn't hurt either that there's a kid's play area inspired by The Beatles' classic tune "Yellow Submarine."
With beer lover, restaurateur and hotelier Michael Zislis also another founder, Rock & Brews has made a mark by catering to craft beer lovers. The restaurant features lagers, pilsners, pale ales, fruit, malty, hoppy, Belgian, and dark beers.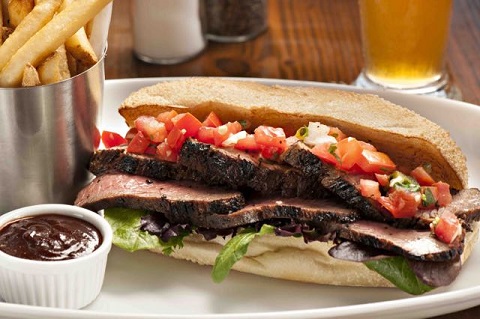 The eatery also kicks in with an energized, casual vibe with picnic table seating and a 360-degree entertainment experience, that includes a "Great Wall of Rock" tribute to legendary rockers, oversized canvases of album and rock art, concert lighting, multiple flat screens, retractable projection screens, and speakers that broadcast some of the greatest rock concerts of all time.
When it comes to food, Rock & Brews puts the focus on affordable, casual American cuisine using high-quality, locally sourced, fresh ingredients. The menu offers a broad selection of "Opening Acts" appetizers, "VIP" salads, signature wings, handcrafted burgers, "Headliner" sandwiches, "Front Row" pizzas, and "Encores" as desserts.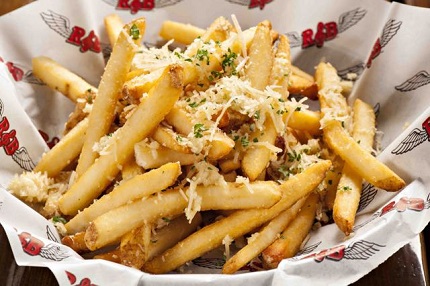 The place is also dog-friendly on its outside patio, where heaters are used to warm any chill and some tables have center firepits in them. The interior dining room can also be opened to the great outdoors or completely enclosed.
As you might expect, in the great tradition of rock concerts, Rock and Brews offers a collection of collectible branded items that pay tribute to their passion for rock and roll, craft beer, and local cultures.
In addition to lots of food and drink specials at its 12 locations, the Rock & Brews website has some pretty phenomenal offers: Tickets to see Paul Stanley's Soul Station at The Roxy in West Hollywood on the legendary Sunset Strip, and other rock news and polls populate the site.
The RB location can be booked for private parties and offers lots of free parking. Local Franchise partner Jon Mesko owns the RB operation, which sits at the corner of Pacific Coast Highway and Palos Verdes Boulevard. Other area locations for Rock & Brews include its original El Segundo location on Main Street and a new spot at Los Angeles International Airport in Terminal 5.
The growing enterprise got its start in El Segundo in April 2012 and plans to expand. International locations already exist in San Jose Del Cabo, Mexico, and Cabo San Lucas, Mexico.
All locations have an eye and ear to philanthropic endeavors in their communities, and the brand supports wounded warriors, veterans, and active military organizations and causes.
Rock & Brews in Redondo Beach is at 6300 S. PCH; (310) 378-4970. For more, see our page about Rock & Brews.