Real Estate Presses Pause for the Holidays
Posted by Dave Fratello on Thursday, December 2, 2010 at 2:39 PM
By Dave Fratello / December 2, 2010
Comment
It happens every year. The kids trick-or-treat. Before you know it we're eating turkey and stuffing, then housing inventory starts to cliff dive.
The fourth quarter of the year, and the holiday season in particular, is slow for real estate sales, so sellers pull their homes off the market in droves. Many pack it in till after the Super Bowl. (That'll be Feb. 6 of next year.) This means that as the shadows get long, a list of "shadow inventory" of unsold homes grows longer at the same time. I've been hearing for weeks about listings that have gone off-market or are about to go off-market "for the holidays," but which are still available to anyone who's interested.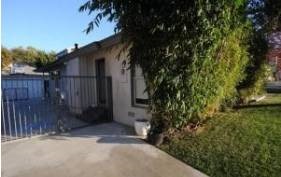 There are also plenty of would-be sellers who have decided to wait until early 2011 to put their homes on the market. Not everyone is canceling their listings, though. If you mean to sell, why drop out of the public eye?
In fact, both buyers and sellers start to see opportunities late in the year. The sellers have less competition, so their listings may shine. Buyers may start to smell blood in the water, if you'll permit an unfortunate metaphor that has little to do with the season. If a listing is still lingering in December or January after a few months on the market, maybe you can drive a hard bargain. I know this somewhat from personal experience. A few years ago, I was selling a home and decided against pulling out for the holidays.
We did attract a buyer, just a few days before Christmas. We took less than we wanted to make the deal happen, though it was very much a fair price for both sides. I'm now counseling buyer clients to view this period as a chance to bargain-hunt. What Black Friday and Cyber Monday are for seasonal retail, all of December can be for real estate buying. Bargains aren't guaranteed, of course, just possible. There's a reason those listings are still out there for the taking after the holiday lights go up. Sometimes, it's because they really want a buyer, any buyer, to come a-knockin'.
Too hard to get a good yard in Manhattan Beach
If I could redo the map of my hometown, Manhattan Beach, I'd start in the city's Tree Section. The standard size lot is between 4,200 and 4,800 square feet, generally 40 feet wide by 100 or so feet deep. That must have been adequate when the typical home was a 1,200-square-foot postwar cottage, but these lots are getting squeezed with each cycle of redevelopment since the 1970 s or so. The typical 2,000- to 3,400-square-foot house on such a lot (with two stories) pushes out near the edge of the lot, so homes are close together, and, worst, back yards are glorified postage stamps.
You can play ball in these yards with a toddler, but forget much more serious use of the yard for play. Once in a blue moon, you get an offering like 2912 Pacific Ave., a freshly remodeled late-1940 s cottage whose most important feature is a double-size lot, nearly 9,300 square feet. It seems like a big plot when you're used to the standard offerings in the Tree Section. Here's a case where a modestly sized, single-level home (four bedrooms, two baths, 1,875 square feet) is accompanied by a yard fit for a soccer game, maybe a pool plus grass area, maybe a trampoline and play structure. Or, in a different vein, why not a bountiful garden to grow your own food? A new, separate home office or mother-in-law's quarters? It's unfortunate that these options aren't on the table with the typical home. But that's the way the maps were drawn. For now, a buyer needs to lay down a cool $1,599,000 for the luxury.