Proud Bird Grand Re-Opening
Posted by Dave Fratello on Monday, April 24, 2017 at 4:47 PM
By Dave Fratello / April 24, 2017
Comment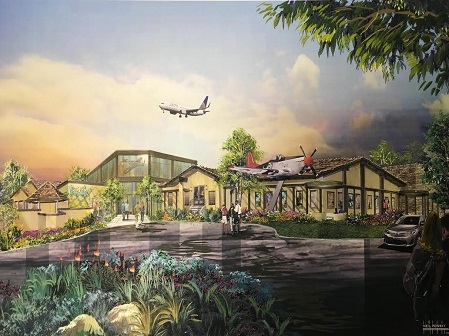 After an extensive, year-long transformation, The Proud Bird, an iconic restaurant and event space near LAX, is set to reopen May 15 as a uniquely re-imagined food bazaar.
The storied restaurant, which first opened in 1967 and has strong ties to the local community, will unveil a new look and menu that pays homage to the cultural melting pot of Los Angeles through its diverse culinary offerings and an aviation-themed cocktail program.

"We are thrilled to bring a new Proud Bird to our community," said John D. Tallichet, president and CEO of Specialty Restaurants Corporation. "We can't wait to share with our guests what we've been working on and welcome them back to a restaurant that feels both familiar and innovative. Whether you are looking for an impeccable dining experience, a visit down memory lane, or to learn about the world of flight, we are confident that our guests will find that there is something for everyone here at The Proud Bird."

The Proud Bird food bazaar will serve up a variety of cuisines, reflecting on its international travel theme. The bar, playfully called The Mile High Club, will feature cocktails with an aviation-themed twist and provide service with a nod to the iconic first-class flight service of the golden age of travel.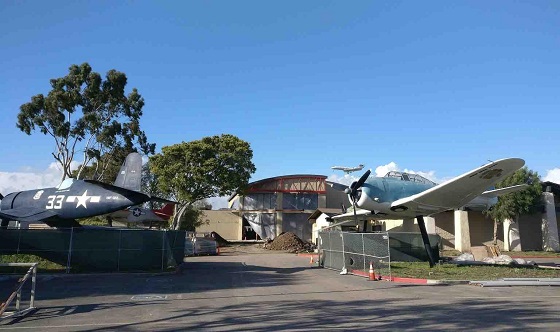 Since opening its doors in 1967, The Proud Bird has been dedicated to showcasing the past, present and future of aviation - and the refurbished space highlights this further. The restaurant is now framed by large floor-to-ceiling windows providing stunning panoramic views of the LAX runways, adding a light and airy feeling to the 50,000 square-foot space, and capturing the nostalgia and romance of watching airplanes land and take off. Customers can dine on long communal tables, with plenty of lounge seating available as well, or enjoy a cocktail at the sleek bar surrounding the open kitchen area.

The Proud Bird is also available for hosting events from corporate retreats to unique social gatherings. The property will feature six renovated banquet rooms large enough to accommodate up to 1,200 guests; on-site planning services; world-class audio & visual systems; and multiple options for meals, including buffet and plated a la carte style options.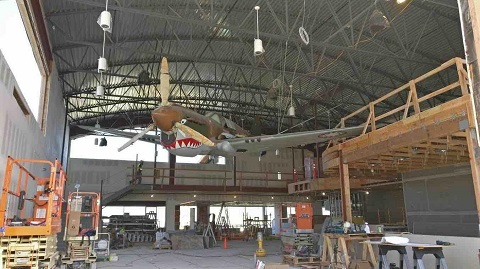 To reflect and honor the rich history of flying, The Proud Bird will feature multiple interactive aviation exhibits for diners to explore, with tactile displays and informative booths for aeronautics enthusiasts of all ages. Upon entering the restaurant, guests will be greeted by a suspended P-40 Flying Tiger replica and aircraft memorabilia – a nod to David C. Tallichet Jr.'s and all veterans' service during the Second World War.

Joining The Proud Bird as General Manager is Adam Fischer, who has spent the last nine years with LAX as his home base. Fischer will supervise the food bazaar and events center in its new iteration while overseeing the development of staff, sales and operations. The Proud Bird has also brought on Chef de Cuisine Leonardo Lopez, who has more than 12 years of experience under his belt and is versed in California, Asian and Mexican cuisine. Both Fischer and Lopez are passionate about travel and the opportunity to impart a lasting impression on South Bay local diners, as well as visitors from near and far.

The Proud Bird is located at 11022 Aviation Blvd., Los Angeles, CA 90045. For the latest news and information regarding the restaurant, visit www.theproudbird.com