Professional Flippers Are Back
Posted by Dave Fratello on Friday, August 20, 2010 at 9:08 AM
By Dave Fratello / August 20, 2010
Comment
The front page of the LA Times on Friday said what SB Confidential reported months ago -- professional flippers are in business even today, amid a mostly challenging housing market.
The Times focused on pro investors grabbing foreclosures, especially out in the hinterlands -- the Inland Empire and beyond. They fix them up and flip them, and they're savvy.
Noting the rush of activity where foreclosed homes are sold, one investor offered this observation:
"It's just like the housing bubble," he said. "It's almost like we're in a bubble at the courthouse steps."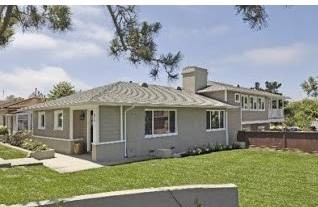 That's quite different from this SBCon story on 815 Pearl in S. Redondo (click highlighted address for more pics & details via Redfin). It's no foreclosure there, but we're still watching to see what happens with this total rebuild fairly near the beach.
It's still for sale, tolling almost 60 DOM by now, with a little cut to $1.149m right now.