Old Tony's Offers Rare Views & Flavors
Posted by Dave Fratello on Monday, September 14, 2015 at 1:00 PM
By Dave Fratello / September 14, 2015
Comment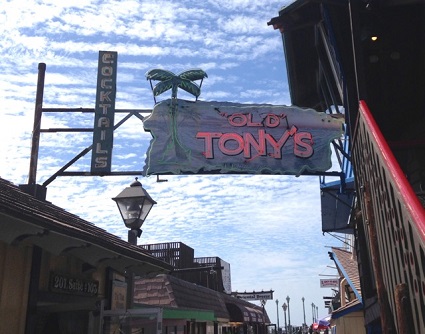 As a humpback whale danced in the not-too-distant ocean recently, an Old Tony's bartender and a sea-loving patron watched for its spouts, awaiting any breach.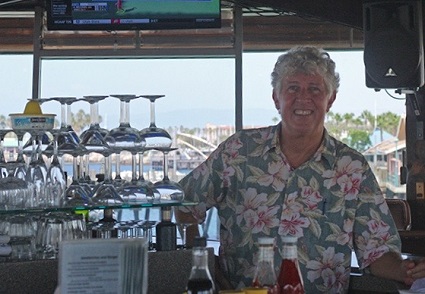 The scene was simply one any seafaring Old Tony's patron could happen upon, and perhaps not even notice, if not for overhearing the old timers' snippets of conversation.
Indeed, that's the charm of Old Tony's Restaurant: Like many a sailor, you come and go as you please, finding what you want and taking the memories with you.
The original Old Tony's opened on the Redondo Beach Pier in 1952. Proprietor Tony Trutanich expanded the joint in 1961, and in 1963, built his landmark Old Tony's bar atop the restaurant.
The Top o' Tony's Bar has views from the Palos Verdes Peninsula to Malibu, all of them breathtaking, with huge expansive glass windows to take advantage of the bird's-eye-view perch.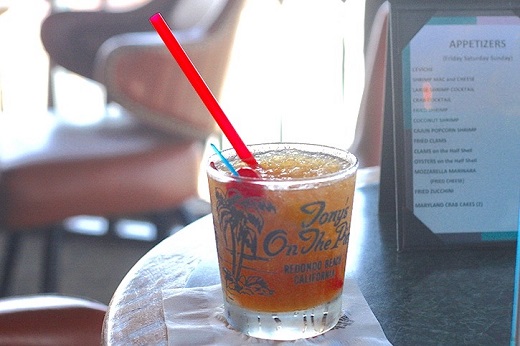 The bar is a wonderful ode to times gone by, Tony's signature Mai Tai, and nonstop views.
Tuesday through Sunday evenings there's live entertainment, but you needn't wait for that to climb one of two flights of stairs that lead to the iconic bar.
Daily, beginning at 11:30 a.m., landlubbers can wander up and in for drinks, bites, and cuisine.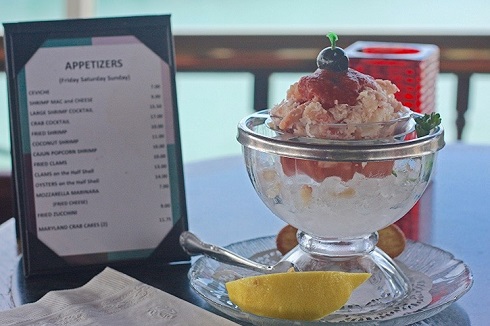 Crab Cocktail is overloaded with crab meat and a smattering of cocktail sauce, leaving no room for complaint. Other notable eats include Ceviche with tortilla chips (once again loaded with fish), Shrimp Mac and Cheese, Cajun Popcorn Shrimp, Maryland Crab Cakes, Fried Clams, Fish Tacos, and Oysters on the Half Shell.
Tony's is known for offering a world of seafood, old school, new, and newer, and the experience is one-of-a-kind. Their Tony's Special Baked Halibut is a dish to reckoned with.
Downstairs, Tony's offers great views and a bar and firepit with much of the same sea shanty feel. But the upstairs bar really is a world all its own.
Parking for Tony's is available in the Redondo Beach Pier parking structure where Torrance Boulevard dead ends at the sea. Pay-by-space parking is offered with a credit card or cash, and the system offers a nice benefit: The ability to punch in your cell number for an expiration warning and to add additional minutes – an absolute plus!