Junior Guards: Summer Fun & Teamwork
Posted by Dave Fratello on Tuesday, August 4, 2015 at 2:25 PM
By Dave Fratello / August 4, 2015
Comment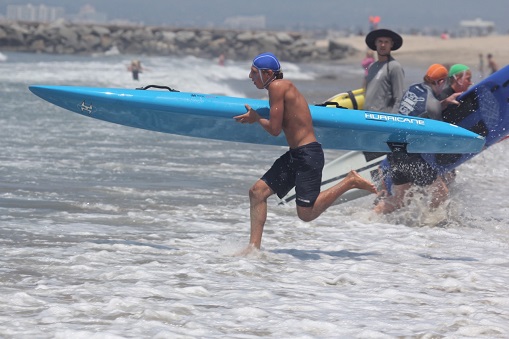 Who doesn't dream of spending Summer at the beach?
For the countless kids and teens who join the Junior Lifeguards program every summer, days spent on the sand and in the water with friends are the hallmarks of the California beach lifestyle.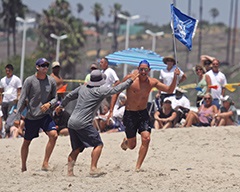 In what has become tradition, the Taplin Relay Races close out each Jr. Lifeguard summer session, giving the young ocean lovers the opportunity to put to use what they're learned by running, paddling, and swimming in a relay-formatted competition.
At the end of each of two Summer sessions, teams from all of the Jr. Lifeguard Programs in the area gather at Dockweiler Beach in Playa del Rey to put their skills to the test. The relays have proven time and time again to be an event that promotes teamwork and unity.
All three Jr. Lifeguard divisions compete: the "C" division (ages 9-11), the "B" Division (ages 12-13), and the Boys/Girls Divisions (ages 14-15).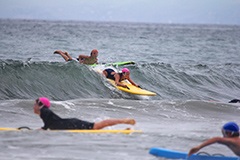 In late July, the first summer session of Jr. Lifeguards came to a close with Guards from Manhattan Beach, Hermosa Beach, and Redondo Beach going up against other beach programs in the Taplin relays. The Guard program now offers two sessions: June 22-July 23 and July 27-August 22.
A parent of kids who return summer after summer for the program said he enjoys the camaraderie that Junior Guards fosters. Of the Taplin Relays, he said, "Ninety percent of the spectators have no clue who's winning, or who has won." Not that this is a problem!
And the unity and teamwork is apparent, as Guards form a "tunnel of love" to welcome the last finisher back into the fold.
The 54-year-old program is run by the Los Angeles County Fire Department Lifeguard Division and is designed to teach kids 9-17 beach and ocean skills.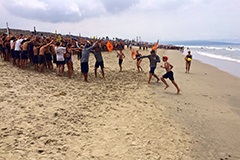 Instruction includes water safety, swimming, body surfing, surfing, physical conditioning, competition skills, first aid, lifesaving, rescue techniques, CPR and the use of professional lifesaving equipment.