Incredible Ocean Vistas Mark PV Peninsula Trails
Posted by Dave Fratello on Monday, August 31, 2015 at 11:33 AM
By Dave Fratello / August 31, 2015
Comment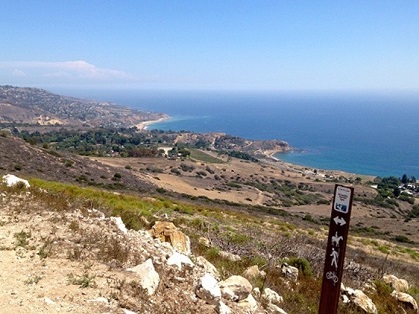 You don't have to head far away to tap into the great outdoors. Just venture to the Palos Verdes Peninsula and you can discover a wealth of trails and vistas well worth a short drive from anywhere in the Beach Cities.
Thanks to the Palos Verdes Land Conservancy, more than 1,600 acres of open space have been preserved on the PV Peninsula for use as undeveloped open space for historical, educational, ecological, recreational, and scenic purposes. The preservation of these natural open spaces provides peaceful solitude where adults and children can learn about the natural environment while allowing native plants and animals to exist in their environments.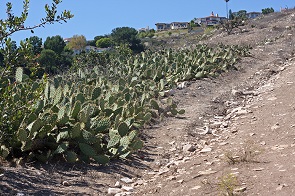 Three Sisters Reserve is just one of the many scenic open spaces the PVLC had been able to keep and make available to the public in a natural, pristine state.
Adjacent to the Filiorum Reserve, Three Sisters packs a powerful punch of easy dirt trails with unrivaled scenic vistas that include seeing all of Catalina Island (on a clear day). Sure, you have to walk (aka climb) back up what you traverse downhill but it's not that bad for anyone with an ounce of spirit and fitness.
Three Sisters, which can be accessed from Ocean Terrace Drive off Highridge Road from Crest Road, first puts you on Filiorum Reserve for a brief few minutes and feet, and as you travel downhill and catch a glimpse of the ocean, you round the bend and the full view hits you. Or, at least the full view as it is now.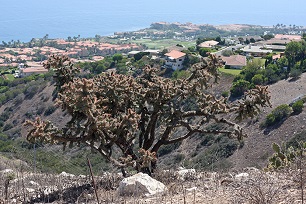 Move farther along the trail and you'll have different vistas every few feet – ranging from your first impression of overlooking the expanse of Terranea Resort to locating Abalone Cove to looking south to the different colors of water that mark Portuguese Bend.
Opting to continue down the McCarrell Canyon Trail (intrigued by the possibility of Palos Verdes Stone and other geological formations that hinted at a level of ocean from years past), you hit a rocky rutted pathway in its center with small and larger rock croppings hinting at years past.
The trails this time of year are dry dirt, with geology present in places; the chaparral most barren and nonexistent save for some cacti, Anise, and a small benign smattering of plants that'd be easy to miss no matter how well they've acclimated to the arid conditions.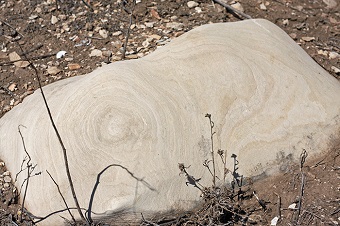 Three Sisters is a 99-acre parcel sited on a rolling hillside that quickly offers spectacular ocean views. PVLC initiated a restoration project in 2009, in an attempt to preserve rare wildflowers and bird specimens.
Filiorum Rserve is a 191-acre property acquired Dec. 31, 2009, capping a 21-year effort to preserve 900 contiguous acres by linking Three Sisters with Portuguese Bend Reserves.
No matter what, you have to hike the PVLC's numerous trails. Each one has its own special significance.