Go Fly a Kite in Redondo
Posted by Dave Fratello on Saturday, March 7, 2015 at 10:07 AM
By Dave Fratello / March 7, 2015
Comment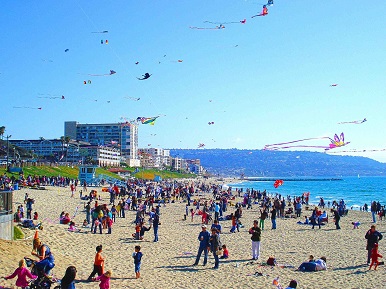 Folks in Redondo Beach will take the words "Go Fly a Kite" to heart this Sunday, during the 41st Annual Festival of The Kite, held on the Redondo Beach Pier and on the beach adjacent the pier.
Staged by The Redondo Pier Association and Sunshine Kite Company, which has sold kites for all ages from its pier perch since 1974, the free kite fest goes from 12 noon to 5 p.m.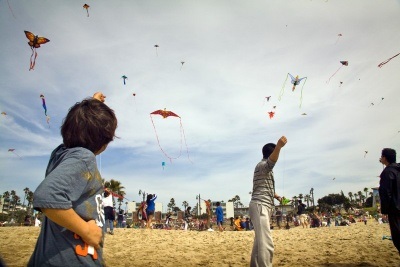 The kite fest features categories for everyone, from kids to pros. Kites can be handmade, made from store-bought kits or store bought. All kites should be launched at noon and participants have a limited time to get their kite in the air. There are zero rules about what kites must be made of or their size.
Some prize categories are: best handmade kite, best ground display, highest flying kite, and the youngest and youngest-at-heart kite flyers.
Kites aren't the only attraction. The 12th Annual Redondo Throw Down Yo-Yo contest kicks off the festival on the pier. There's also the 9th Annual Hot Dog on a Stick Eating Contest – with a cash prize.
Finally, the festival also offers a martial arts demonstration and live music.