Getaways Just 2 Hours From Your South Bay Home
Posted by Dave Fratello on Thursday, August 4, 2016 at 4:41 PM
By Dave Fratello / August 4, 2016
Comment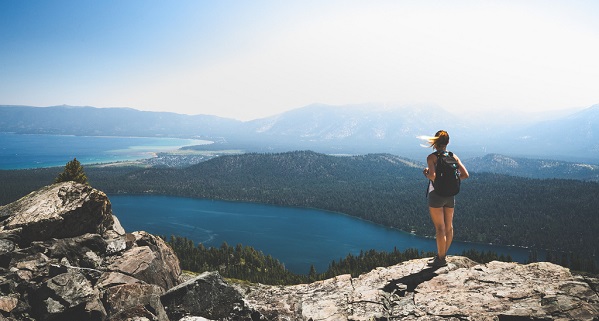 Everyone needs a change of scenery from time to time and luckily, living in the South Bay offers a range of beautiful opportunities to vacation within two hours reach. Here's our shortlist of the best getaways within two hours of your South Bay home.
Trabuco Canyon
Travel time from South Bay: About 1 hr 7 min
In this unincorporated community located in the canyons of the Santa Ana Mountains there are two little gems that provide awesome views and ambience. With only an hour on the road, making good use of time on this day trip is easy if you're visiting these two tried and true destinations.
Trabuco Canyon - Hamilton Oaks Vineyard
Address: 31111 Hamilton Trail, Trabuco Canyon, CA 92679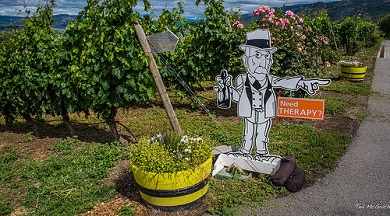 Tucked in Trabuco Canyon, Hamilton Oaks Winery is producing international award winning wine just one hour from any South Bay home. You can always find locals and travelers alike sitting outside on the patio looking over the vineyard where a huge oak tree provides ample shade and the perfect place to sit under for an impromptu lunch.
A boozy lunch with a stellar accommodating staff is what most remember of visiting Hamilton Oaks. Created with handcrafted winemaking equipment and aged in French Oak Barrels, Hamilton Oaks Merlot and Cabernet Sauvignon are exquisite as are the Barbera and Mélange Du Sud. Served in Orange County's finest restaurants, these wines must be experienced and shared as one of Orange Counties hidden treasures. Your own countryside haven is right in your South Bay backyard. There's no need to go any further for vino, views and a well deserved vacation.
Trabuco Canyon - O'Neill Regional Park
Address: 30892 Trabuco Canyon Road, Trabuco Canyon, CA 92678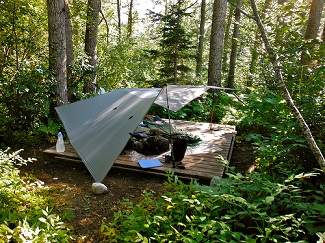 Sometimes a getaway means getting out and being active. O'Neill Regional Park is just the place to take the family for a camping getaway. The campgrounds are reserved through OC parks and recreation and include well kept grills, fire pits and tables. There are also free showers and maintained restrooms. Visitors rave about the clean campgrounds and the ample flat surfaced, shaded spots. At O'Neill Park, you can also spend time hiking through the grounds or bike riding. You'll often find horseback riders on these beautiful trails. It's perfect for families as there's also a park for kids, it's dog friendly and includes a nature center, amphitheater and butterfly garden.
Top of The World
Address: 3300 Alta Laguna Blvd Laguna Beach, CA 92651
Travel time from South Bay: About 1 hr 3 min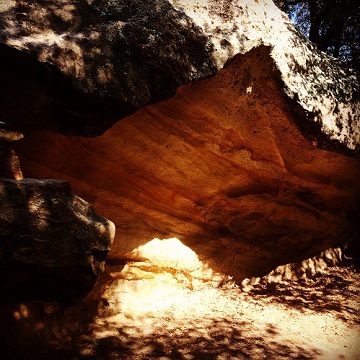 While the South Bay has its own hiking locations, a true hiker is always looking for a new height. At Top of The World, there's a trail for everyone. The map at the start of the trail sorts out over a dozen different trails, from easy, moderate to difficult with the length of each trail. For the first timer, definitely making a small loop to the Top of the World for a great view of Laguna Beach before starting your hike is highly recommended.
Stomping down the steep and rocky Car Wreck Trail to the Dripping Cave but not before taking a photo op under the golden rock cave and looping back up on Mathis Canyon, will take on average, about 4 hours. For a more intense hike, try the reverse. Hiking this gorgeous piece of earth allows you to appreciate the beauty that is Laguna Beach.
An early morning start allows you to avoid the heat and take as many trails as you can. This is the perfect place for a less crowded hike. There are also some great spots to eat nearby after you're done hiking!
Coronado Beach
Travel time from South Bay: About 2 hrs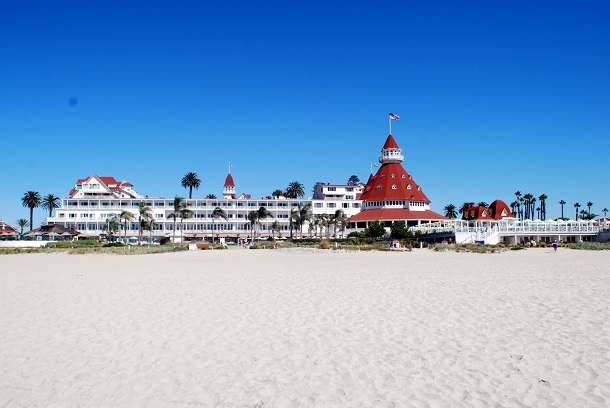 The beauty of San Diego glimmers in Coronado Beach and luckily for any South Bay resident the trip to one of the best beaches in SoCal is just shy of two hours away from home. Driving on the Coronado Bay Bridge with the windows down and smelling the ocean breeze on your way is just part of the pleasure.
Coronado Beach is filled with white and gold glittered hot sands, great sun and beautiful people. It is pristinely maintained with tropical like blue waters and a vast soft sand terrain where seagulls squawk overhead. The shoreline walk is therapeutic and you will not want a short stay here on any given day. In the water, body boarding and floating on waves while watching dolphins and other small sea life is a favorite way to pass time.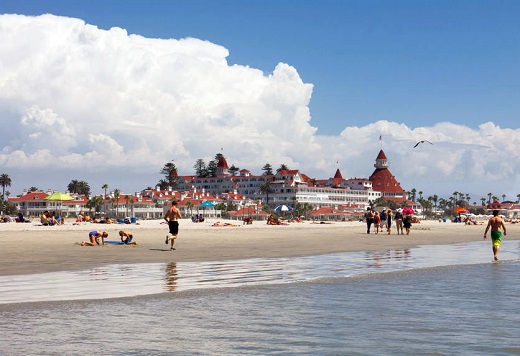 Coronado Beach is by far the best home away from home for a South Bay resident, especially if you plan on staying at the beachfront Hotel Del Coronado, a nice backdrop to your beach escape. It's also the most efficient ways to travel considering public parking is often too intense.
These cities within arms reach of the South Bay could easily be visited in a weekend–or better yet, a long weekend. So, what are you waiting for? Get out there and enjoy yourself while still close to home!