Get to Know 'Eat at Joe's'
Posted by Dave Fratello on Tuesday, June 30, 2015 at 1:18 PM
By Dave Fratello / June 30, 2015
Comment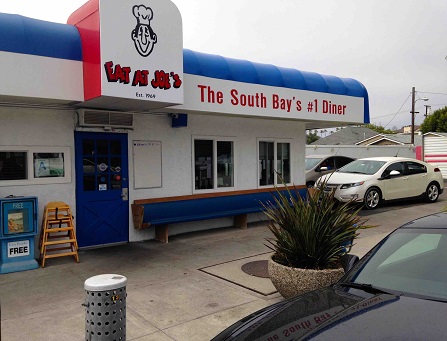 You don't have to be a local to appreciate the community feel of Eat At Joe's. Instead, just sit yourself down. Soon enough you'll be chatting and chowing down some of the best diner-style food around, all at the home of the original John Wayne Special.
Yes, the Duke himself reportedly stopped in, asking then Owner Joe Filkosky to fix him a breakfast of two eggs over medium with cheese on home fries and a tortilla, smothered in Spanish sauce with sausage all around. That's the sort of fare you'll find at Joe's: biscuits with sausage patties loaded with gravy; Polish Sausage; Ground Round Steak; Chicken Fried Steak; a Hangover Omelette, and a Create Your Own Omelette from a killer assortment of ingredients.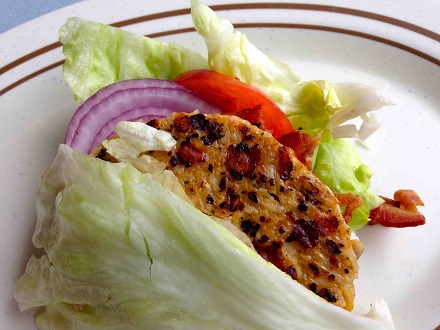 But you'll also find a Healthier Menu, Joe's nod to keeping up with health-conscious eaters, alongside Classic Burgers, Deluxe Hot Sandwiches, Cold Sandwiches, Joe's Bowls, Chef's Specials, and Soups & Salads. Indeed, for all its greasy spoon ethos, Eat at Joe's has managed to survive and thrive, and there are lots of great reasons why.
Joe's is famous and addictive, so much so that once you've eaten at Joe's, you'll be back. Just ask the thousands of Redondo Union High School teens who came across Joe's while in high school, and who now return time and time again. Indeed, eating at Eat at Joe's becomes a lifelong habit, the kind that propels RUHS graduates from as far away as Orange County, their offspring in tow, to make the schlep to Joe's for a chance to catch up with classmates while savoring some of Joe's chow.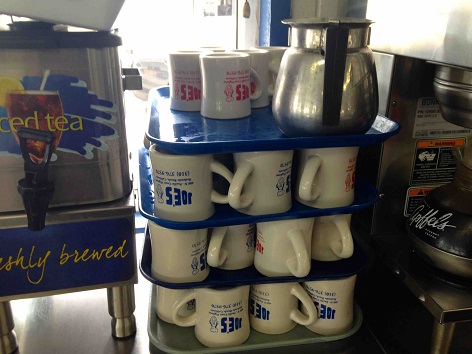 But the food isn't the only thing happening at Joe's. There's a camaraderie that is born and felt, a sense of belonging even if you're solo.
Sit at one of the long picnic-style communal tables "outside" (it's now totally enclosed but once was open air) and you're sure to be asked to pass the salt or a condiment to someone seated nearby. Or, snag a table inside or a coveted stool at the counter. Regardless, you're sure to experience the Eat at Joe's vibe where hustle-bustle meets good old-fashioned food at reasonable prices and a sense of community is pervasive.
Eat at Joe's, 400 North Pacific Coast Highway, Redondo Beach, serves breakfast, lunch, and dinner, and has free wi-fi. Dine in or take out; (310) 376-9570.
Monday-Friday: 5:30 a.m.-9 p.m.
Saturday: 5:30 a.m.-2 p.m.
Sunday: 6 a.m.-2 p.m.