Get Moving with South Bay Runners Club
Posted by Dave Fratello on Friday, September 4, 2015 at 10:06 AM
By Dave Fratello / September 4, 2015
Comment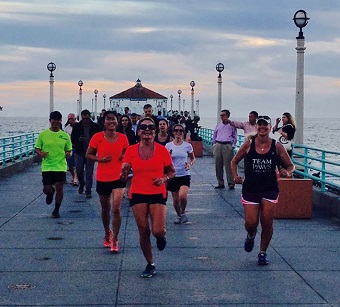 Runners in the South Bay can join the fun of a new running club, aptly called South Bay Runners. The club holds group runs in Manhattan Beach and Hermosa Beach three days a week, giving folks who like to put one foot in front of the other a variety of options.
Those options include: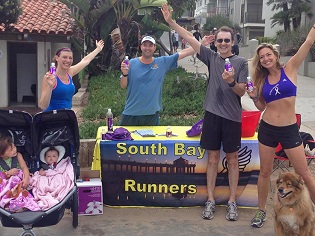 The club began unofficially in August of 2014 as a small group of runners meeting Sundays in Hermosa to train for upcoming fall races, and the Chicago, Long Beach, and New York marathons, says Michael Weisberg. As word-of-mouth brought more runners into the fold, the group expanded to include Tuesday night track workouts at Aviation Park in Redondo Beach.
With a good-sized herd, the group decided to become an official runners' club, getting certified by Roadrunners Club of American and incorporating as a 501(c)(3) nonprofit. An annual membership costs $50 per person and runs from July 1 through the end of June. The organization's board include USA Track & Field certified coaches and a certified athletic trainer.
SBRC welcomes walkers and runners of all abilities and desires, says Weisberg, including those who walk or run for pleasure or health, and to train for a race.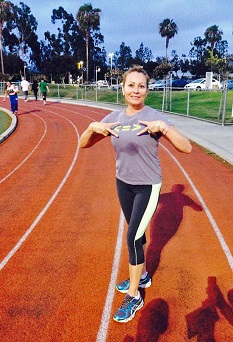 "We are a fun group of health-conscious people who are looking to get outside and enjoy the benefits of living in the South Bay," says Shari Sipka, SBRC president. "We have people running and walking in various pace groups, including parents with jogging strollers."
SB Runners' Thursday night walk/run in MB is supported by Skechers and the Skechers Performance Division. The evening includes complimentary beverages, snacks and raffle prizes.
In addition to their website, SBRC has a Facebook page.