Get Healthy Fare Straight from 'The Source'
Posted by Dave Fratello on Tuesday, July 14, 2015 at 9:09 AM
By Dave Fratello / July 14, 2015
Comment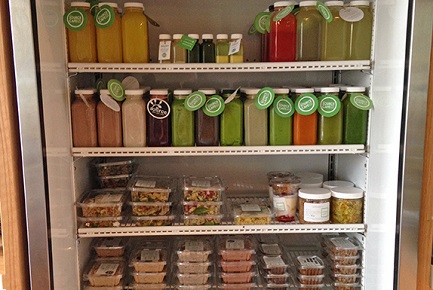 When it comes to nourishment and healthy eating, The Source Cafe at the Beach should be at the top of your list.
This small, quaint eatery/coffee house on Hermosa Beach's prime Pier Avenue brings the world of health to the forefront from 7 a.m. to 7 p.m. daily with fresh juices, smoothies, elixirs, morning fare, toasts, baked goods, coffee drinks, teas, salads, and paninis and wraps.
Need a Spicy Coconut Mind Opener? Check! How about a Liquid Recovery or Refueler?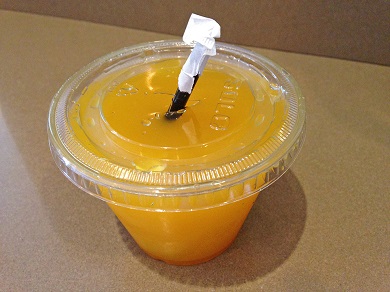 While the names selected for their "Drinkable Garden" menu say a lot, what they don't tell you is that The Source uses super healthy ingredients such as turmeric, maca, kale, raw cacao nibs, roasted yam, Himalayan salt, live blue-green algae, coconut water, raw protein, and other nutritious items in its drinks.
The Source's menu, which is certified GMO-free, also lets you know what is vegan, vegetarian, paleo, and gluten-free, a nice perk for folks carefully selecting their eats. Another nice perk is the free water you can help yourself to.
As more and more people search out food that is nourishing, The Source hits the spot. The Kale Caesar (vegan) includes a 6-minute organic egg (prepared just for your salad), crostini, parmesan cheese, and kale with a delicious caper vinaigrette. The Farmer's Greens (vegan and gluten-free) can be ordered with or without turkey or feta, and is a yummy mix of fresh salad greens and tasty herbs in a lemon vinaigrette.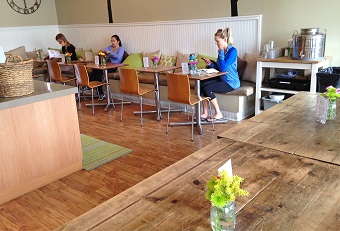 Locals in the know have long enjoyed a morning coffee or tea and a chat at one of The Source's interior wooden tables or outside in the fresh air adjacent the bustling world of Pier Avenue. As you would expect, there's a convenient refrigerated case for quick bites and juices and a bakery case that always displays some pretty good offerings. Because they make their food fresh and to order, diners can expect a small wait for drinks and food but the wholesome goodness you end up with is worth it.
Metered parking is available on Pier Avenue and The Source has two spaces in an alley behind the cafe. You're close enough to the beach to head down Pier Avenue and hit the sand and far enough away to enjoy an ocean breeze minus the throngs who populate Pier Plaza.
The Source Care at the Beach is located at 509 Pier Ave., Hermosa Beach; (310) 318-1600. Hours are 7 a.m. to 7 p.m. daily.