Fish from the Redondo Beach Pier
Posted by Jeanne Fratello on Monday, July 27, 2015 at 8:47 PM
By Jeanne Fratello / July 27, 2015
Comment
Ever wonder what's biting at the Redondo Beach Pier? Whether you're a beginner or an expert, fishing from the Redondo Beach Pier is easy - and it can be a low-cost way to have fun with the family for a few hours.
For starters, fishing is free from the Redondo Beach Pier. You do not need a license or permit to fish from the pier; however, you must fish in the designated areas. Look for the signs in the southwestern section of the pier.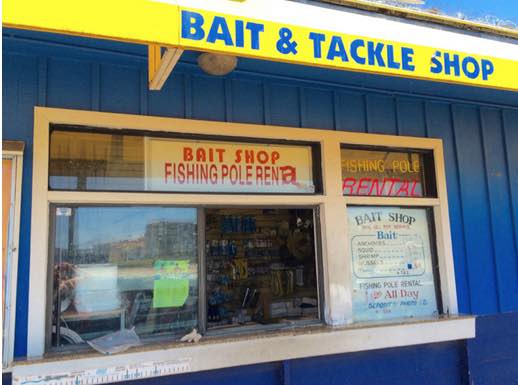 If you don't have your own rod, you can rent fishing rods and purchase bait at the Redondo Coffee & Bait Shop (141 Fisherman's Wharf, (310) 318-1044) right next to the fishing area.
Renting a fishing rod costs $9 for the day, and containers of bait (mussels, shrimp, anchovies, squid, etc.) start at $4.50. There are large sinks and bait-cutting areas around the pier so you can prepare your bait and clean your catch easily.
And if it's fishing advice you need, you can get that for free, from any number of local fishing enthusiasts who spend their days at the edge of the popular pier.
What can you catch? Big dreamers can hope for halibut, sand bass, barracuda, and white sea bass. Other likely catches include Pacific mackerel, sardines, bonito, perch, jacksmelt, silversides, and croakers. At night, you'll find sharks, guitarfish and bat rays.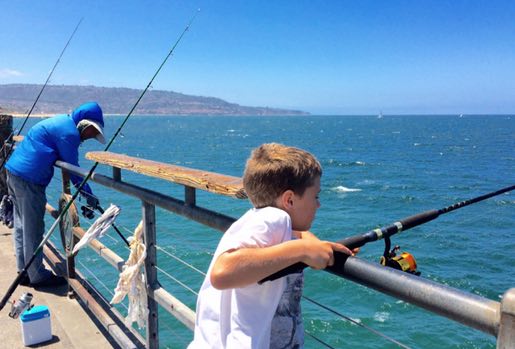 Many fishermen at the Redondo Beach Pier fish just for sport and do catch-and-release. However, if you plan to eat your fish, beware of contaminated fish as identified by the Fish Contamination Education Collaborative (FCEC). Fishermen are warned not to eat white or black croaker, barred sand bass, topsmelt, or barracuda.
But if you don't catch anything, don't despair! There's plenty more fish in the sea... or rather, on the pier! You can eat fresh fish at Pacific Fish Center and Restaurant, Pier Seafood, Redondo Beach Crab House, and The Shrimp Lover.
The pier and its parking lot are open 24 hours, 7 days per week.
Parking rates are as follows: May 1 – September 30: $2.00 each hour; $0.50 for the first hour on weekdays from 8am – 6pm; September 16 – May 14: $1.50 each hour; $0.50 for the first hour on weekdays from 8am – 6pm. Metered parking is also available nearby.
Get Redondo Beach Real Estate Info
See the latest Redondo Beach Housing Market Statistics, Prices and Trends.
See all Redondo Beach real estate listings and neighborhood information.
Plan your open house visits by reviewing our complete list of Redondo Beach Open Houses.