Best Happy Hours in the South Bay
Posted by Dave Fratello on Friday, July 15, 2016 at 11:26 AM
By Dave Fratello / July 15, 2016
Comment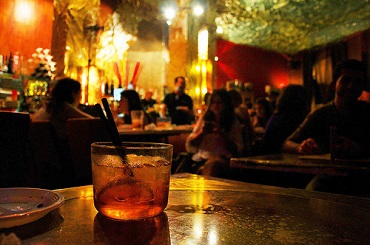 We've narrowed down the best places for happy hour here in the South Bay! All of these spots are great places to eat, have some fun and enjoy a couple of drinks.
While the South Bay is home to some of the priciest real estate markets in SoCal, the area still has so much to offer beach residents who want to have a good time for less. Grab a stool and settle in for this list of awesome happy hours in the South Bay.
Redondo Beach
Hudson House
514 N. Pacific Coast Hwy | Redondo Beach, CA 90277
Happiest Hours: Anytime on Friday
Happy Hour: Mon.-Fri. until 7pm; Weekends until 5pm (beverage only)
Top Chef alum, Brooke Williamson and her husband, Chef Nick Roberts, own this gastropub for the after-work crowd or anyone looking to take advantage of its daily 1:00 a.m. close time. Hudson House offers higher-end bar food like its popular pretzel burger and truffle fries or macaroni with goat cheese. Sit at the full bar and order one of their many awesome beers— they are heavy on the selection— or try a house cocktail like the Rum Diary or Sazerac. If you're the sociable type, Friday evenings are usually popular, otherwise a Wednesday night might provide a bit more space.
Bouzy/Chez Melange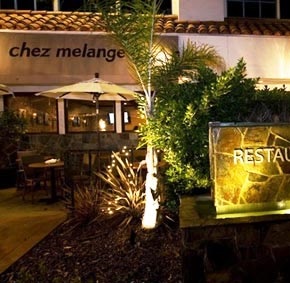 1611 S. Catalina Avenue | Redondo Beach, CA 90277
Happiest Hours: Friday and Saturday, when the bar is open till midnight
Happy Hour: 7 days a week, 4:00pm-6:00pm
An oldie but goody, Chez Melange has been a neighborhood favorite for years. Located in Riviera Village of Redondo, its sister pub, Bouzy is in the front room and patio area of Chez, serving decadent comfort food, local wines by the quart and artisanal beers and liquor. You'll want to reserve this place for fancier times. We're talking roast duck dishes and beignets for dessert. You won't be disappointed with the food here, as Bouzy takes the best of a French brasserie, an English pub, and an American bar and grill all wrapped in one.
Palos Verdes
Terranea Lobby Bar
(inside Terranea Resort)
100 Terranea Way | Rancho Palos Verdes, CA 90275
Happiest Hours: Thursday, Friday and Saturday nights for live music
Happy Hour: Mon.-Fri. 3pm-6pm
Inside the gorgeous Terranea hotel you'll find this cozy kickback where a fireplace and couches are the focal point of the space. Nothing beats having cocktails on the outside patio while overlooking a view of the Pacific and Catalina Island. You can expect great premium whiskeys and hard to find bourbons alike, good craft-cocktails and happy hour $7 glasses of wine. There will always be someone here to chat with as resort guests – don't be surprised to bump into South Bay locals you know who are staying at Terranea! – and event attendees are always settled in nearby for social hour(s).
O'Flaherty's Tap House
31234 B Palos Verdes Dr W | Rancho Palos Verdes, CA 90275
Happiest Hours: Thursday and Saturday evenings
Happy Hour: Daily 3pm-7pm
Probably one of the best happy hours in PV, O'Flaherty's is a casual sports pub where it's all about the environment. There's a varnished bowling alley lane for a bar top and a great selection of regional beers on tap. You can usually hear lively music and a cheerful crowd in this bar. O'Flaherty's is definitely where you go when you don't want to break the bank. There are plenty of tasty flatbreads, sandwiches and salads to wash down with a beer for under $10.
Hermosa Beach
Mediterraneo Kitchen & Bar
73 Pier Ave | Hermosa Beach, CA 90254
Happiest Hours: Friday & Saturday after 5pm
Happy Hour: Mon.-Fri. 5pm-7pm
Located right on the Hermosa Beach Pier, Mediterraneo serves tapas-style foods from locally grown sources, craft beers, cocktails and select wines. It's one of the many bustling places to dine on Pier Ave so it could be central to your bar hopping excursion. Gets crowded and pretty loud rather quickly. One of the best happy hours offered in the South Bay, at Mediterraneo, you can get 1/2 off on house wines and beers and a 2 for the price of 1 deal on certain tapas.
Abigaile
1301 Manhattan Ave | Hermosa Beach, CA 90254
Happiest Hours: Friday & Saturday after 5pm
Happy Hour: Mon.-Fri. 5pm-7pm
Abigaile is a Hermosa Beach gem. The building alone has quite the history as it was previously a church and artist co-op. Likewise, Abigaile is usually pleasantly communal, with three different seating levels and long tables filled with regulars or vacationers who've heard of its reputation. A gorgeous space inside and out, Abigaile offers even more during Happy Hour with $6 cocktails and plenty of inexpensive and delicious tapas like chipotle pork meatballs, escargot poppers and charcuterie plates.