'Adopt A Plot' on the PV Peninsula
Posted by Dave Fratello on Wednesday, April 8, 2015 at 4:12 PM
By Dave Fratello / April 8, 2015
Comment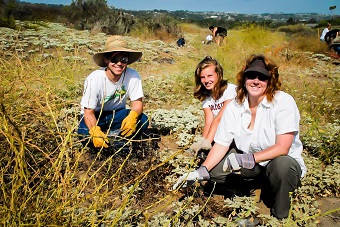 Looking for a "green" volunteer commitment to help preserve the natural beauty of the South Bay? The Palos Verdes Peninsula Land Conservancy's Adopt-A-Plot program might just be perfect for you.
Through the Adopt-A-Plot program, you can help nurture a restoration area that's as big or as small as your time and your team. Whether you have a family looking to volunteer, a scout troop, or a corporate group looking for a bonding activity, you can find a plot to suit the size of your group.
"The goal is to help us restore the habitat for a variety of different species," says Adrienne Mohan, stewardship associate at the PVPLC. "It's really a great thing to do as a group."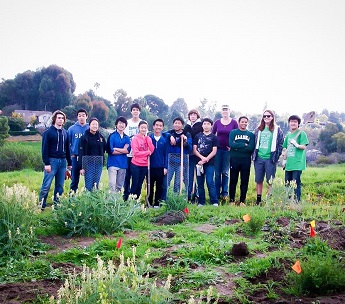 Volunteers help the conservancy restore vital habitat by planting native plants and removing invasive species in various preserves around the peninsula. The job varies according to season, according to Mohan, and can include planting in the fall, watering in the winter, and weeding in the spring and summer.
The conservancy provides all training and tools, but volunteers are asked to bring close-toed shoes, water, and sun protection. Volunteers can make their own schedule and operate under their own supervision once they've been trained on how to steward their plot.
Mohan notes that a variety of different groups have committed to the Adopt-A-Plot program, including a high school group that has continuously adopted a plot for the last several years. "There's no limit to the amount of space that's available to adopt," adds Mohan. "There's so much area that we want to restore."
There are also a variety of other volunteer opportunities available. Prospective volunteers are urged to visit the volunteer information page or email [email protected].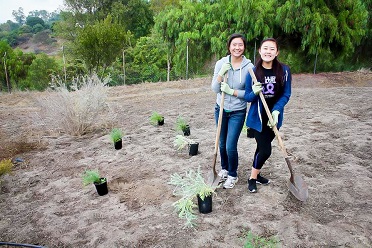 The PVPLC preserves undeveloped land as open space for historical, educational, ecological, recreational and scenic purposes. It works cooperatively with the four cities in which the preserved lands are located: Rancho Palos Verdes, Rolling Hills, Rolling Hills Estates, and San Pedro (City of Los Angeles). Since its founding in 1988, the PVPLC has successfully preserved 1,600 acres of open space on the Palos Verdes Peninsula.
The PVPLC owns or manages the Palos Verdes Nature Preserve, the Linden H. Chandler and George F Canyon Preserves in Rolling Hills Estates, the White Point Nature Preserve, a facility of the LA City Department of Recreation and Parks, and habitat restoration on the Defense Fuel Supply Point in San Pedro.