A PV Estate in the Classic Sense
Posted by Dave Fratello on Tuesday, May 26, 2015 at 2:15 PM
By Dave Fratello / May 26, 2015
Comment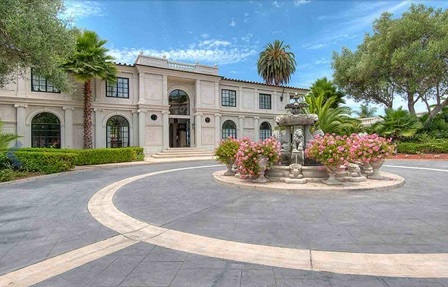 Hiding just below Palos Verdes Drive, halfway around the peninsula, is a true estate.
This is why people of means move up to The Hill: For homes like 3300 Palos Verdes Drive West. The 12,000+ sqft. home sprawls over a full acre.
You might find a comparable home nestled in the hills of Beverly, but without the ocean views that extend out to Catalina and beyond... forever.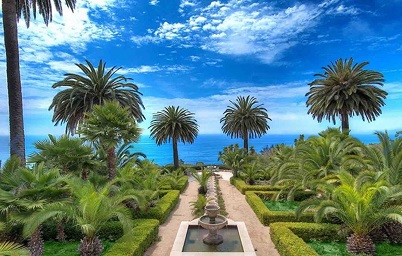 Here, the 1997 build has the aspiration to be timeless. Carved stone, intricate inlaid mosaic work, a custom mural painted onto the ceiling and true, cultivated grounds – with a California flavor.
It's quite a spectacle, but all behind the gates. Take a look inside by clicking on the address above to see all photos.
This special estate has had to try for some time to find a buyer, with listings on and off the market since 2011. Prices ran as high as $14.9M.
Late in 2014, there was a period when the property was in escrow, but the deal did not pan out, and it's back.
Today's offering price: $10.800M.
That includes the his/hers master baths and the on-site vineyard (Merlot).