4th of July Weekend in the South Bay
Posted by Dave Fratello on Friday, July 1, 2016 at 9:52 AM
By Dave Fratello / July 1, 2016
Comment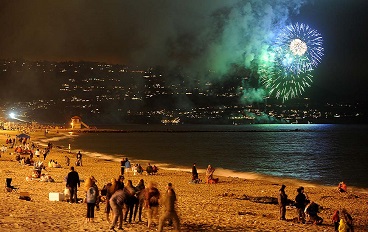 If Summer is the best time to be in the South Bay, then 4th of July Weekend can be considered the pinnacle of the season.
For those looking to celebrate the birth of our nation, there is no better place to be than right here in Manhattan, Hermosa and Redondo Beach. With this year's holiday falling on a Monday, that should mean that all weekend long, excitement will be building up in anticipation of the big day.
For weekends such as this, sometimes, having no plan is the best plan. Put on some sunblock, a bathing suit and some comfy flip flops, and just head outside. Walking on The Strand is always a fun time. Since the official holiday isn't until Monday this year, there is plenty of time to enjoy the entire South Bay before the fireworks celebrations on Monday night.
Kid/Family Activities
If you catch yourself in Manhattan Beach on Sunday, July 3rd, there is a Salute the Troops event from 4-7pm in Polliwog Park.
On Monday July 4th, there is a 4th of July Pool Celebration from 10am-2pm at Begg Pool.
Also Monday, the Redondo Beach Independence Day Celebration kicks off at 2pm. There will be swimming in the lagoon, a DJ and arts & crafts activities for kids. All leads up to the massive fireworks display starting at 9pm.
El Segundo also has a similar 4th of July for families celebration too. If you find yourself wanting to venture north a little bit, the festivities kick off at 10am and don't stop until the El Segundo Fireworks show at 9pm!
Adult-Centered Activities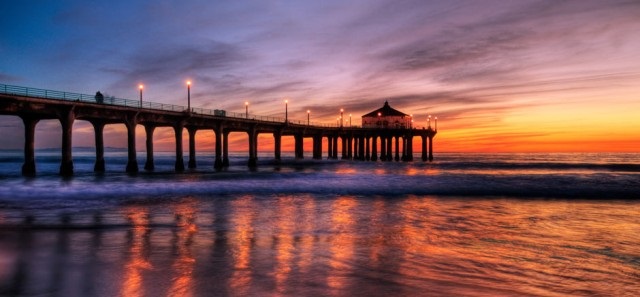 For more adult friendly activities once the kids are tucked away, South Bay nightlife will be in full force all weekend long.
Drop your anchor in the Shark's Cove on Friday July 1st and see the Scott Whyte Band kick off the holiday weekend at 10pm. No cover, just great tunes and a fun atmosphere. All weekend long, Shark's Cove will have live music and drinks specials too!
If you are a bit further south and find yourself in Hermosa Beach, Hennessy's Tavern on the Hermosa Pier will also have live music on Friday July 1st too. This is a great place to post up with a cold beverage and take in all the craziness on the Hermosa Pier.
As always, on July 4th at 8am, The Hermosa Beach Iron Man will commence. 26th St. and The Strand is the place to be. Participants in the race have to run 1 mile, paddle a surfboard 1 mile, then drink 6 beers as fast as possible. (It's quite a scene.) Usually there is a band that plays on the beach afterwards while everyone gathers their bearings.
July 4th night, keep your eyes open and pointed up towards the sky. The Marina Del Rey Fireworks show starts at 9pm for those able to get a peek from North Manhattan Beach.
If you find yourself looking to enjoy the holiday at home and fire up the grill for friends and family, Manhattan Meats has you covered. They are open on July 4th from 9am-6pm!
Have fun, be safe, and enjoy all this beautiful area has to offer!